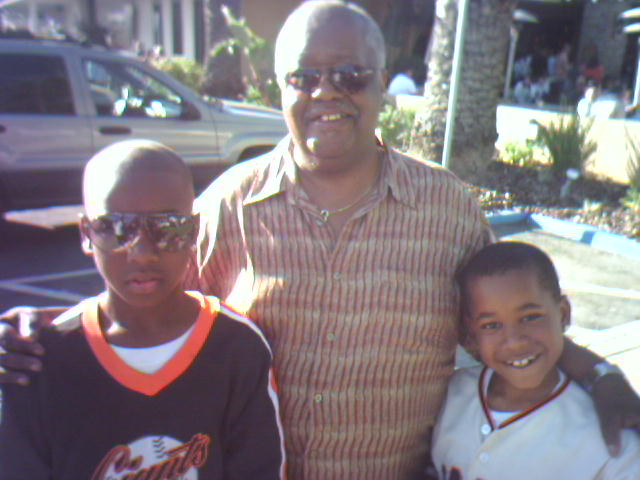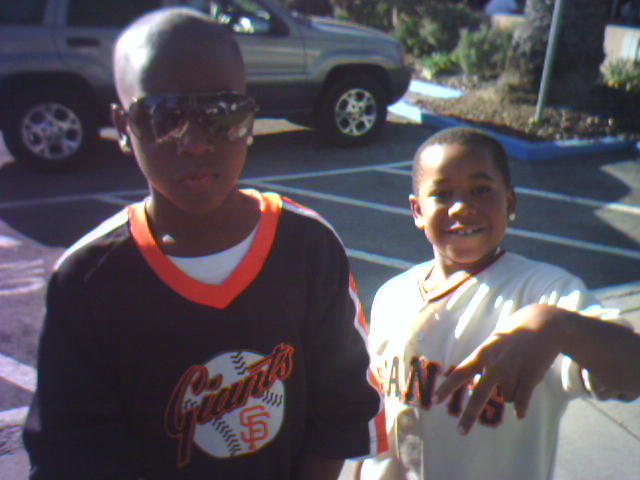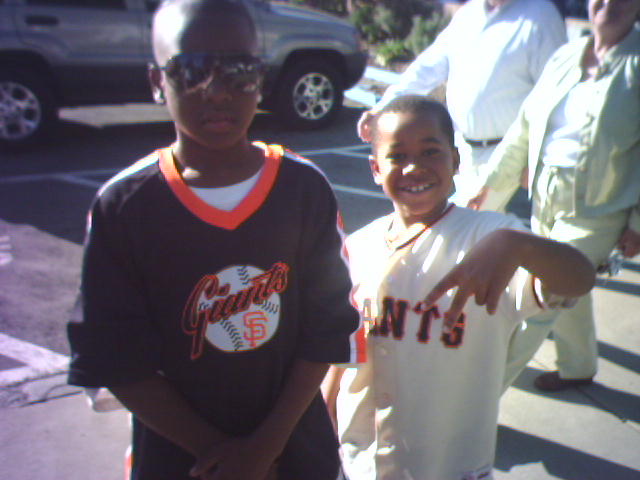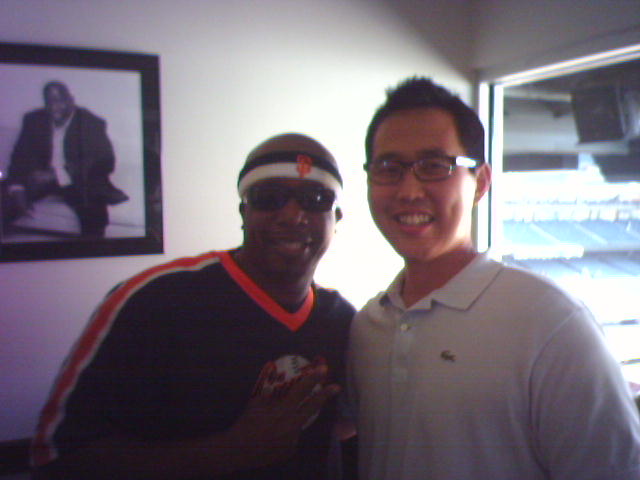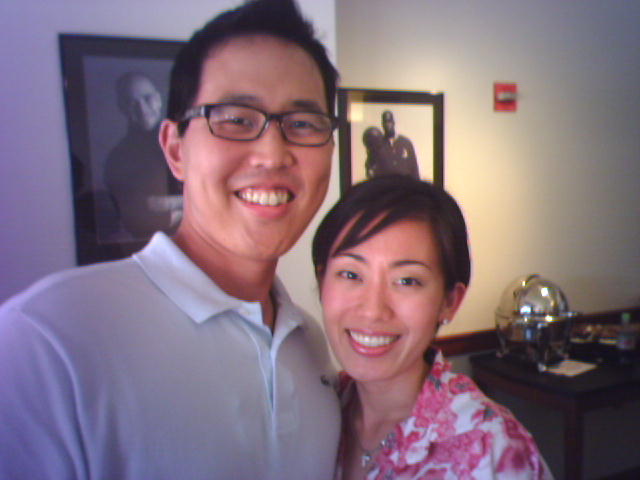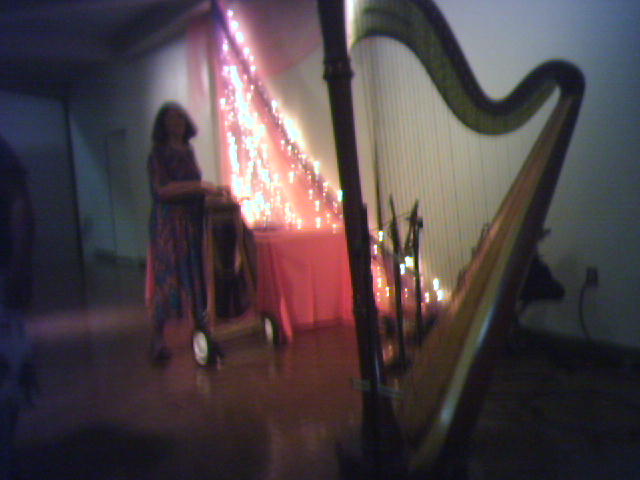 Well, Barry did'nt do it today but then again yes he did. What Barry did
was bring excitement and thrills and sold out baseballs best and sexiest
ballpark.
The game was a classic, as the Giants came back in the bottom of the
ninth from 3 runs down, to beat the hated rival, "Los Angeles Dodgers".
My father and my boy's loved the anticipation of
history being made right before our very eyes.
We enjoyed the game with our friends the Conways
along with Googles David Lee and his lovely wife pictured here.
Baseball is truly a family sport. Long live the game!
--Hammertime
From my sidekick